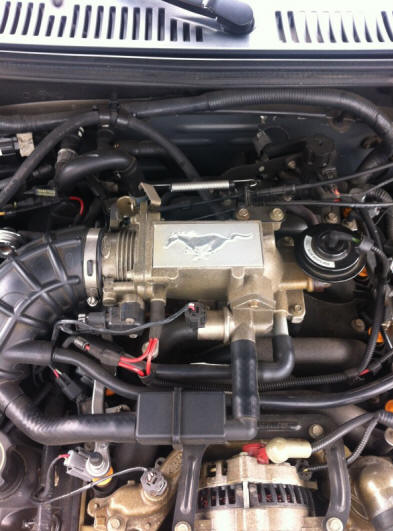 How to Choose an Intake Plenum For 1999-2004 Mustangs
Switching out your throttle body is an easy and quick way to get more airflow into your Mustang's engine. In almost every case, more airflow means more power, and what Mustang owner doesn't want more rear wheel horsepower? Upgrading the intake plenum to a 70MM or a 75MM diameter on a stock or mildly modded Stang will certainly net you a couple extra ponies. Here are few things to consider when you're in the market for a new intake plenum.
5 Things To Consider When Choosing A New Intake Plenum For 1999-2004 Mustangs
• To maximize horsepower, match the size of your plenum with the size of your throttle body: 75MM typically works best for increasing horsepower in a 1999-2004 Mustang

• When running any sort of power adder, a plenum of at least 75MM is desired to optimize airflow

• Intake plenums are not one size fits all

• Plenums are available in two finishes: polished aluminum and natural finish

• To cut cost and increase power, consider getting a throttle body and plenum combo for your Mustang
What size intake plenum do I want for my Mustang?
When selecting the diameter of the plenum's inlet, make sure that you choose a throttle body with a matching size. For example, if you choose a 75mm plenum make sure to get a 75mm throttle body as well to optimize performance. Mismatching sizes will lead to a choke point for the air, basically rendering the upgraded plenum useless as it's trying to pull air through a smaller inlet that is not capable of the same level of flow as the larger plenum.
Your Mustang is starving for air and as such, a larger plenum is one of the basic needs of a mildly modded or even stock SN95 Mustang. Upgrading to a 70MM plenum will still net you a few extra horsepower but not quite what a 75MM will deliver. This is a good option when you only have a few small modifications to your intake system or if you already have a 75MM throttle body.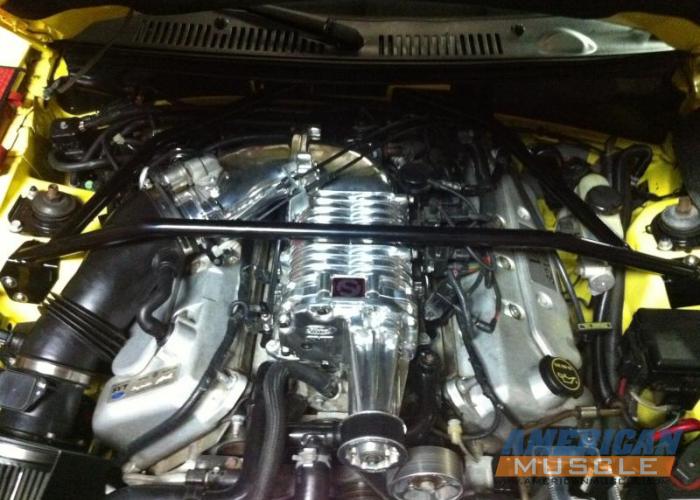 Do I want a bigger intake plenum with a supercharger or other power adder?
If you are running any type of power adder, whether it is a super charger, nitrous, etc. then I would recommend going with at least a 75MM plenum. When you're making that kind of power you want to optimize your airflow in and out to accommodate your setup and get the most out of all of your performance modifications. The bigger the plenum the more air will get in and the more power your supercharger, turbocharger, or nitrous will make.
Will every plenum fit my Mustang?
Keep in mind, not all intake manifolds use the same style intake plenum as the factory unit on a 96-04 Mustang GT. Some feature a differently positioned plenum while others use no plenum at all because it is incorporated in the design of the intake manifold itself. Always be sure the intake plenum you have selected will fit properly with the mods you are running
Also if you own a Cobra, Mach 1, or Bullitt your setup will be different from that of a GT. Early Cobra's and Mach1's do not use a plenum because it is part of the intake. In most cases, only the throttle body can be upgraded on these Mustangs. On 03-04 Cobra's the setup is similar to that of the rest of the 4-valve cars, but they use a very small plenum that connects the throttle body to the blower case which is commonly referred to as the inlet. There are very few aftermarket options for upgrading this piece.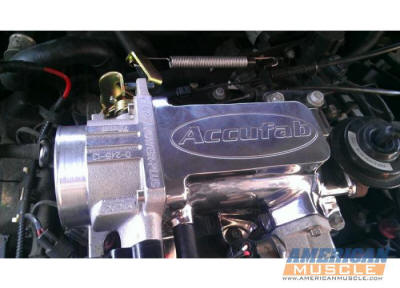 What types of finishes are available for my Mustang's intake plenum?
For the most part, plenums are only offered in two finishes: polished aluminum or a natural finish. The finish will not affect the performance, unless you consider the fact polished aluminum draws slightly more heat. It is mostly just a matter of preference. If you enter your Mustang into car shows from time to time then it might be a good idea to go with a polished aluminum finish to give it a nice shiny look under the hood.
A polished finish will cost more than a natural finish, so determine if the finish of the product is really a necessity and go from there. It looks more uniform if you match the finish of the plenum with the finish of the throttle body.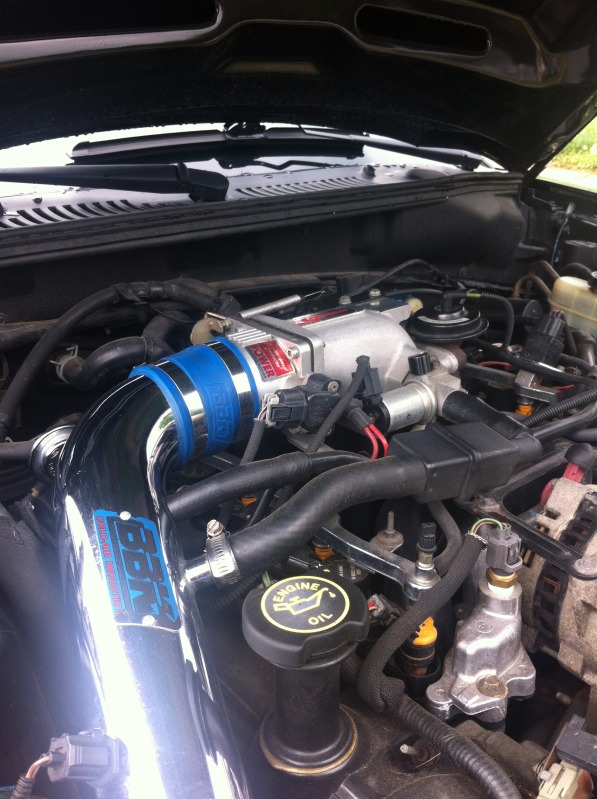 Consider your budget when shopping for a new intake plenum
The manufacturer and the finish are the two main for determining the cost of a plenum. Some higher end companies offer superior build quality, but they don't hesitate to pass that cost onto consumers. If you don't need the laser etched logo and polished finish you can obtain a solid cast with a natural finish for a lower price. No matter how the piece looks, it will still deliver the same performance.
Also, if you're looking to save a couple bucks in the long run then consider getting a throttle body and plenum combo. They will be matching in finish and size and will cost less than buying both pieces separately. Sometimes the added benefit of buying two parts proven to work well together will outweigh the added cost and provide you with a combo you're sure is giving you the best possible performance.
FItment includes: • 1999, 2000, 2001, 2002, 2003, 2004, GT, V6, Mach 1, Bullitt, Cobra Mustangs