Mustang Shaker Intake System Overview - Let the Speed Do the Work (1999-2014)
What is a Shaker System?
The shaker system is designed to replicate the shaker hoods in some classic Mustangs, and more recently, the Mach1 Mustangs. When the car is parked, the hood looks like it has a normal hood scoop, but when the engine revs, the scoop moves, or shakes, giving the vehicle an aggressive look.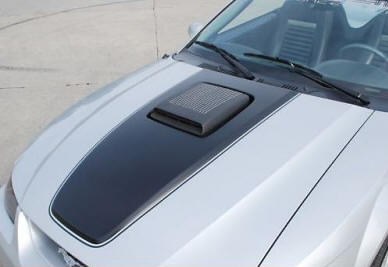 The Mustang's Iconic Shaker System Intake
The shaker style intake is a very iconic look in the world of Mustangs. The intake poking through the hood reveals a stylish, customized look to your Mustang. The shaker system was a key feature that helped the 1969 Mustang Mach 1 become such a timeless car. This was an attribute that was revived for the 2003 and 2004 Mach 1 Mustangs. The functional intake and unique styling help grab everyone's attention. Now, there is a shaker system available for Mustangs built between 1999-2014.
What are some benefits of a Mustang's shaker system?
• More Air Flow
• Unique Styling
• Retains Stock Intake Pipe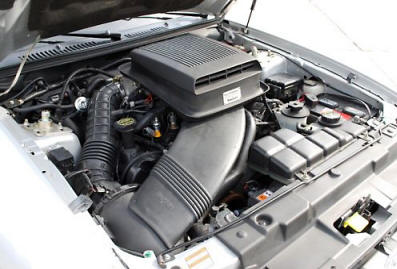 Mustang Shaker System Install Tips
The installation is pretty easy - all intake kits come with the necessary hardware, instructions and templates. The kits require cutting of the hood, but with the supplied templates and some careful preparation, it's a fairly simple process. The kits also supply weather stripping so rain won't pour onto your engine.
You will retain the stock factory air box, which means a custom tune is not required and leaves your emissions unchanged and warranty intact. However, you can take advantage of more airflow by getting a BAMA custom tune for your Mustang. Since shaker systems are designed for the factory intakes, modification would be required to work with aftermarket cold air intakes.
If you are looking for better performance and fresh new styling on your 1999-2014 Mustang, look no further. The Shaker System is a great way to make your pony turn heads!
FItment includes: • 1999, 2000, 2001, 2002, 2003, 2004, 2005, 2006, 2007, 2008, 2009, 2010, 2011, 2012, 2013, 2014, GT, V6, Mach 1, Bullitt, Cobra, GT500, Boss Mustangs