Mustang Handheld Tuners vs. Tuning Chips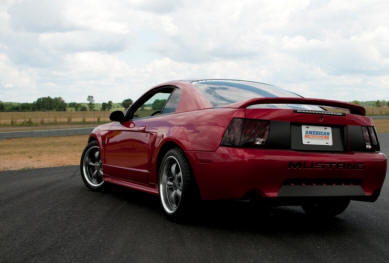 Should I Get a Chip or Handheld Tuner For my Mustang?
Now that you've made your choice to buy a tuner, the hard part is deciding which one to get. While they all perform the same basic function of allowing you to run a custom tune, they do vary in cost, extra features and how they work. Though they are mostly similar, there are major differences between the 4-Bank Chip and the Handheld Tuner. Let's take a look at some of the major pros and cons for both options so that you can decide which is right for you.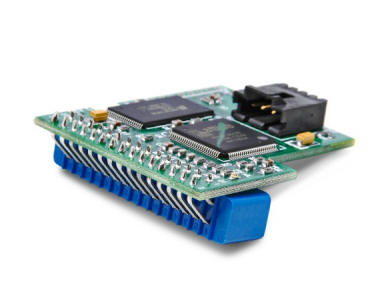 The Ford Mustang SCT 4 Bank Chip
Pros
Before handheld tuners came on the market, there was the tried and true SCT 4-Bank Eliminator Chip. While it may seem outdated, the chip has one major advantage over the handheld tuners: access to multiple tunes at the flick of a switch rather than having to spend several minutes flashing to a new tune. For example, if you have nitrous on your Mustang, you're only going to be using nitrous for short bursts of time. With the chip, you can switch to a nitrous tune and flip back to a regular tune when you're done. With a handheld, this process takes a bit longer.
One exclusive advantage of having a New Edge Mustang is that most of the 99-04 computers have the ability to program a 2-step rev limiter through a tune. While this is an option available with handheld tuners as well, the chip's switch makes it easy to quickly turn the feature on and off so that you don't have it on during your daily driving.
Cons
The chip is designed to be plugged in directly into your Mustang's computer. This means that the first time you install it, you'll have to disassemble a few interior parts to get to the computer, take the computer out, install the chip, route the switch to an interior location, then put it all back together. It's not all that complicated to do, but it's certainly more work than a handheld tuner.
Another point of inconvenience stems from the fact that there is no way to connect to the chip through your computer. That means if you add another mod to your Mustang that needs tuning, you'll have to take everything apart again to remove the chip and mail the chip back to our Bama Team so we can reflash your new custom tunes onto the chip for you. If you're constantly making upgrades, this can get pretty tiresome.
Mustang Handheld Tuners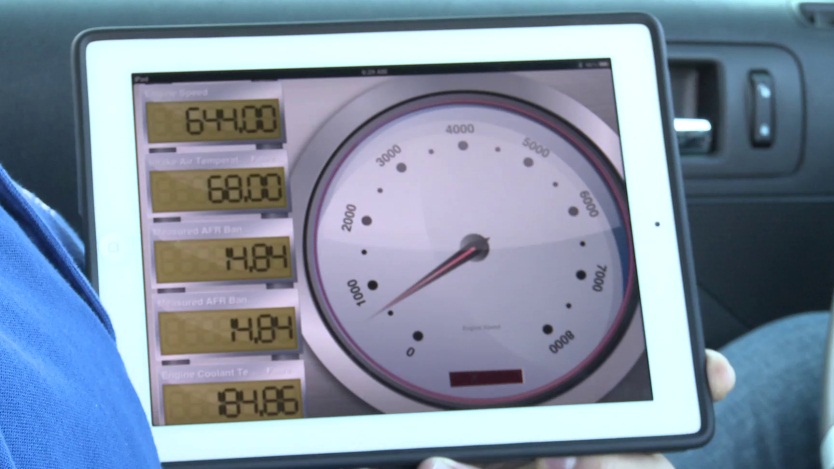 An example of the information display available with the iTSX
Pros
Handheld tuners are definitely the most popular option for tuners these days and are a great choice for most situations. The biggest benefit with a handheld tuner is how convenient they are to use. You simply plug them into your Mustang's ODB-II port and follow the on-screen instructions to flash your preferred tune to your Mustang's computer.
Handheld tuners can do a lot more than simply load a tune on your Mustang. They can all hold (3) custom tunes, come with data logging and even have the ability to read and clear engine codes. Higher end models can also have the ability to display engine data in a visual gauge format or even connect wirelessly so that you can keep your interior clutter free.
Perhaps the best feature of all is that when you install more mods on your Mustang, you can upload the tunes to the tuner yourself with the included USB cable. Of course, if you purchase your Tuner from Bama, you'll be enrolled in the Free Tunes for Life Program and the new tune(s) won't cost you a penny.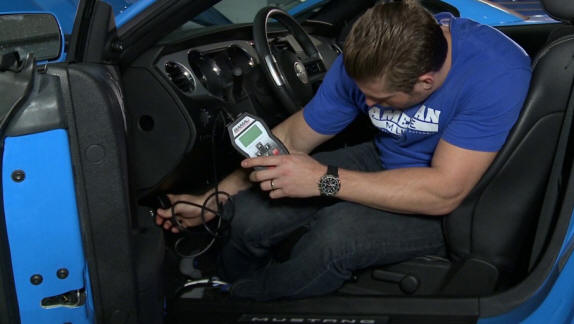 Connecting a tuner to the ODB-II port
Cons
The main disadvantage of a handheld tuner comes from the way the Mustang's computer works. The computer can only hold one loaded tune at a time. Because of this, if you want to switch out your tune, you'll have to plug the tuner into the OBD-II port and go through the flashing procedure each time. The flashing procedure involves several key turns and button presses, which usually takes about 5-7 minutes.
No matter which tuner fits your application best, AmericanMuscle and Bama Performance have you covered. If you have any further questions, you can always talk to one of the Bama Experts at 888-226-9764.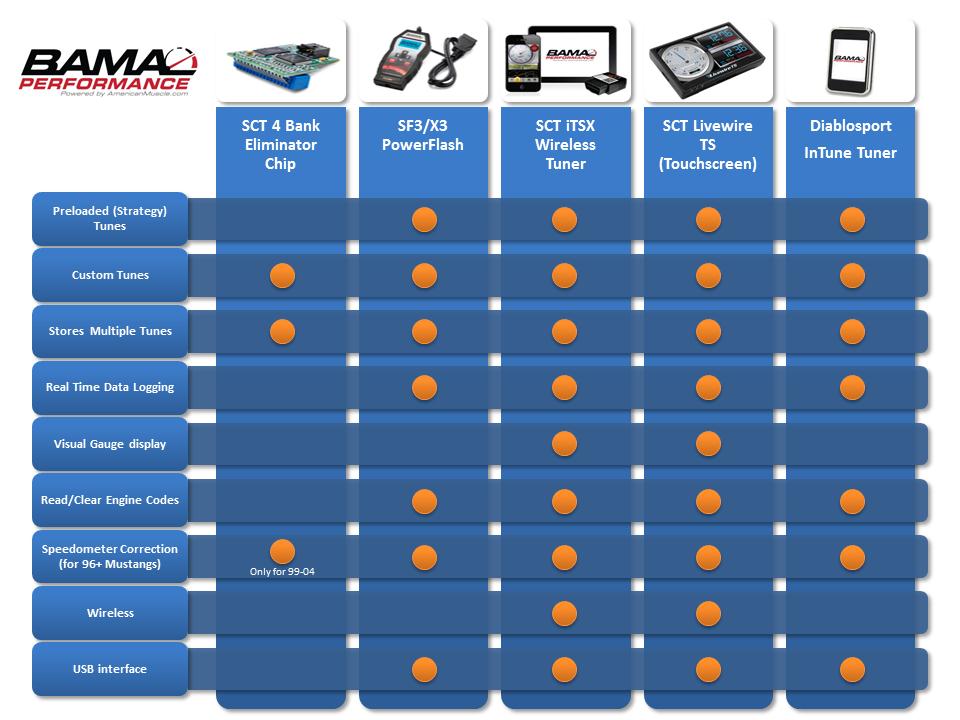 Comparison chart of all tuners available for 99-04 Mustangs
FItment includes: • 1999, 2000, 2001, 2002, 2003, 2004, GT, V6, Mach 1, Bullitt, Cobra Mustangs