How to Reduce Vibration in a Fox Body Mustang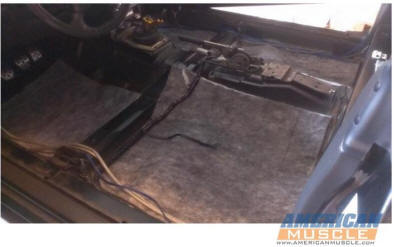 As opposed to many new Mustangs, your Fox Body Mustang most likely isn't the quietest vehicle on the road from the driver's point of view. Every rock, no matter the size, bouncing off of the bottom of your car will easily be amplified within the cabin of the vehicle. To make matters worse, your 25-year plus Fox Body probably isn't as tightly put together as its newer models. From everything to a simple panel in your consol a poorly insulated floor pan will cause more than just a minute vibration or noise.
What are the causes of interior vibration in a Fox Body?
If your problem is simply panels vibrating, possibly from old worn out hardware not doing its job correctly, there are many hardware replacement packs including the necessary replacements. Perhaps the insulation in your door panels is worn out, dry rotted, or does not exist. Replacing door installation is a simple task with pre-cut sections available. As for your floor pans, under your carpets you should find some type of installation for sound absorption. Unfortunately, many models in this era simply had a spray vibration dampener rather then a fabric insulator. The spray from the factory begins to break down with time and turns into a messy coat of thick grease under your carpets. When the installation has reached this point, it lacks almost all functionality and should be replaced with a quality insulator.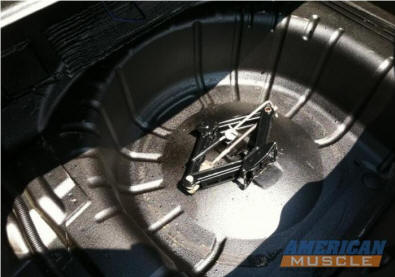 Ways of fixing vibration in your Fox Body Mustang
First off, you may want to check all panels, doors, consoles and any other plastic pieces in your car for movement, as these are the most common sources of vibration noises in your cabin. Check all retaining hardware for proper fitment and security. If you have any missing retainers, there are many cost-efficient interior hardware replacement kits available. When checking your door panels, do not neglect the moister cover/insulation as this will not only absorb any sound but will also keep any moister away from your electrical harness within the door. Replacing the moister cover can do wonders for a noisy Fox Body by itself and if it looks worn or past its lifespan, should always be replaced.
If you're up for the task of replacing your carpet, do it right the first time by replacing (or installing for the first time) some sort of vibration dampening material. There are also similar products in aerosol cans for areas that cannot be covered by matting. Installing carpet padding in between your carpet and the metal floorboard of your Fox Body is another solution. From the factory, especially in base models, these areas are designed to be more cost-effective and less efficient at reducing interior sound levels. A large portion of road noise travels into your cabin from underneath the vehicle; upgrading to thicker, more dampening carpet padding will reduce the interior sound level.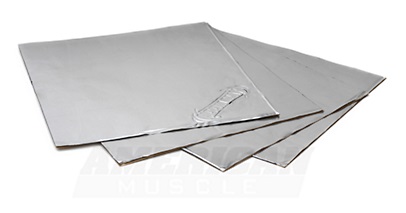 Correcting your vibration issues the first time
Noise and vibration reduction in your Fox Body Mustang takes patience and a keen eye(and ear) for the location of the problem source. A project such as this is often recommended during the removal and installation/replacement of any part that could contribute to the movement of other parts. At the very leasty, you will start to be able to narrow down the trouble spots and areas in need of less focus. Doing everything correctly and thoroughly the first time will leave you at ease later on with a tight fitment and noise free ride in your cabin.