Top Mustang Performance Interior Accessories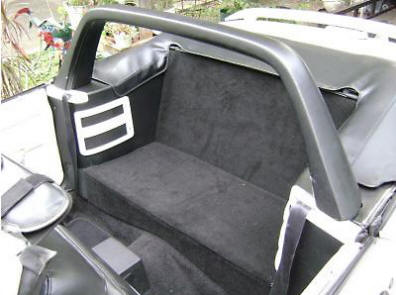 When Modifying Your Interior:
• Weight is a dominant factor when it comes to modifying your interior

• Rear seats, center consoles, power seats, and anything else that is not needed for racing can be taken out of the car to drop weight

• One of the most common interior modification is a rear seat delete kit

• Roll bars or roll cages may add weight, but they also strengthen your Mustang's structure, provide added safety and a tighter, better performing suspension

• To upgrade the interior's appearance, consider upgrading knobs, shifter knobs and handles, and buttons
Mustang interior accessories, upgrades, and modifications are endless in number and continue to grow every year as the aftermarket accommodates the need for more parts. From simple upgrades such as changing the style of knobs and buttons, to more noticeable upgrades such as roll bars, rear seat delete kits, or even racing style seats are common upgrades many Mustang enthusiast find themselves making. Every option differs in difficulty, benefit, price, and styling. Interior accessories can be classified as a performance upgrades, simply as a visual upgrade, or both. Let's take a look at the more common modifications for both the performance and style minded Mustang owners.
What are common Mustang interior upgrades that have performance benefits?
When it comes to increasing your car's performance by modifying interior components, weight is a dominating theme. You want to drop as much weight as possible without sacrificing the drivability of your Mustang. Lots of unnecessary things such as rear seats, center consoles, power seats and any other option that is not needed for racing purposes poses a threat by adding unwanted weight to your car which, in turn, adds to the bottom line—track times, 60ft and 0-60 mph times.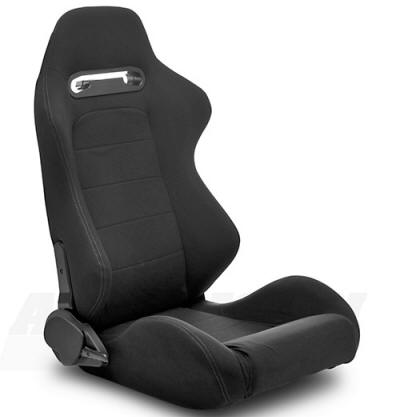 What are the most common weight removal techniques Mustang owners use to drop track times?
The most popular Interior modification in this area is a rear seat delete kit which can be purchased in either aluminum for a clean look, or a simple carpet covering to continue the flow of your interior upholstery. These kits are relatively easy to install as they are built to the size of your specific model Mustang. The following most popular interior mod is racing seats which delete any function of electronic preferences such as: heated seats or lumbar option and will remove a significant chunk of weight. Not only do can these seats drop weight they can also contain the driver more firmly while sitting in the car for a better driving experience (it should be considered that new seat frames may need to be installed for a proper fit).
Non Weight Reducing Performance Mods
Other performance areas such as rolls bars or full roll cages, while in the end add weight, will strengthen the structure of your Mustang while in many cases providing safety and an aggressive, race car look. Depending on your Mustang's drag times, you may be required to have a roll cage installed in your car and even more so for a convertible Mustang. An enthusiast with an intermediate level of mechanical knowledge can install roll bars or styling bars, but you should be aware that you might have to cut into your interior trim for proper fitment. Roll cages require welding to be properly installed safely and should be done so by a professional to meet NHRA racing requirements.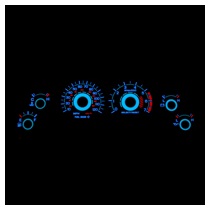 Mustang Interior Styling Upgrades
For the Mustang owners interested in upgrading the appearance of their Mustang's interior, there are endless options that will separate your interior from the common herd of Mustangs. First, there are many kits that include multiple refinished looks for your interior knobs, shifter knobs & handles, and buttons. These types of upgrades are extremely easy to do, highly affordable and can be installed by anyone with patience and some time. If you're looking to upgrade your dash—maybe for a more classic, retro look—there are several ways to do so. Your dash console can be completely revamped to your specific style choice with several available colors and styles (taking apart your dash will be required, refer to maintenance manual for proper removal) by simply switching out the gauge overlay to a white faced or glowing overlay. Another popular area of interior upgrade is changing the upholstery. Does your Mustang have an old worn out carpet or original seats with holes or fading fabric? If so replacing your carpet is an easy task that only requires removing a few interior pieces. Many carpets will come precut to size (some holes maybe required to cut for seats and shifter).
FItment includes: • 1979, 1980, 1981, 1982, 1983, 1984, 1985, 1986, 1987, 1988, 1989, 1990, 1991, 1992, 1993, 1994, 1995, 1996, 1997, 1998, 1999, 2000, 2001, 2002, 2003, 2004, 2005, 2006, 2007, 2008, 2009, 2010, 2011, 2012, 2013, 2014, LX, GT, SVO, Cobra, V6, Mach 1, Bullitt, GT500, Boss Mustangs