Stock vs. Aftermarket Mustang Shifters (2005-2014)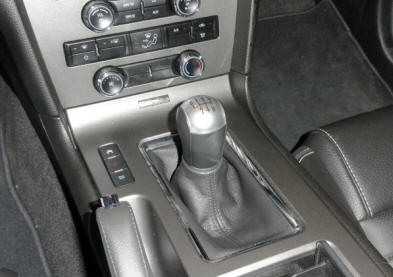 Stock 2005-2014 Mustang Shifters
Ford of course makes both automatic transmissions and manual transmissions for the 2005 to 2013 S-197 Mustangs. The transmission model changed in 2011 so the 2011 to 2013 model years will have different shifters than the 2005 to 2010 model years. However both styles of manual transmission have what's called a semi-remote shifter.
A semi-remote shifter will work for everyday driving but stock shifters have received poor ratings from the media and enthusiasts alike. If you want greater performance for competition driving or for just a more enthusiastic driving experience then you need to seriously research the shifters available for your Mustang.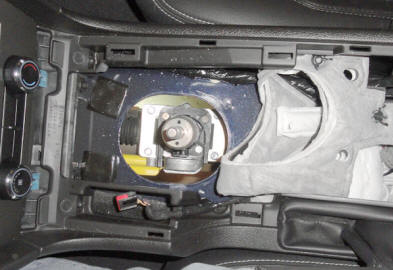 Why Upgrade Your Mustang's Shifter?
The main reason for upgrading to a new shifter is to increase the performance in shifting the transmission gears. There are more options available for Manual or as some call them, Standard transmissions. These options usually include a shortened throw, which means the distance the shift knob travels between gears is reduced. This reduces the time it takes to change from gear to gear, translating into reduced track times. By entering each gear earlier you will also enter the heart of the power band quicker—another reason shorter shifts are beneficial. A new shifter may not add horsepower but it will increase your track times none the less.
Short throw shifters not only increase performance but they also change the tactile response the driver will feel when interacting with the car. This increased connection with the car gives you the driver more confidence in your gear change transitions as well as just a far more connected feel to your car. The crisper and cleaner shifting feel really makes a lot of drivers enjoy their Mustang better than if it was stock. For many, a new shifter is not about better times or even the faster shifting itself. It is about driver feel and establishing a greater connection with the car.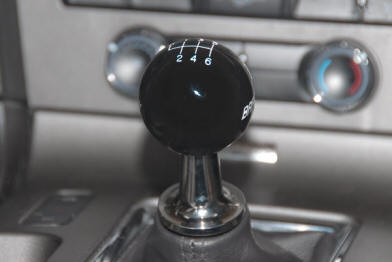 2005-2014 Mustang Shifter Upgrade Options
You can get a new shifter and even have the shift points in the transmission shift points changed in the ECU to be more aggressive. Manual transmissions have a wider range of shifters and some have secondary brackets to upgrade as well, depending on the model year. Earlier model Mustangs usually come with mount bushings eliminate rail flex. On a few brands they are sold separately. Newer Mustang models with the Manual MT-82 Transmission have the separate shifter bracket. When upgrading, you want to be sure the new shifter comes with this bracket. If your budget is tight then consider getting the bracket before the shifter.
Note that changing your shifter could increase NVH (Noise, Vibration, and Harshness) But most everyone who makes this modification considers it worthwhile. If you get a chance to try a friend's shifter in their Mustang it would give you a better idea of how it feels. This way you can feel the shifter position and throw angle are fine for your arm length—a key consideration when buying a new shifter. No matter which new shifter you choose, it will feel better and perform better than the factory shifter.
FItment includes: • 2005, 2006, 2007, 2008, 2009, 2010, 2011, 2012, 2013, 2014, GT, V6, Bullitt, GT500, Boss Mustangs