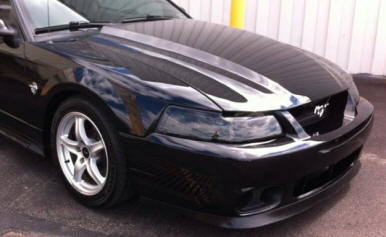 How Detailing can Protect your Mustang's Paint Job
What kind of wax should I use?
The easiest way to protect you paint is to apply a good wax after you are done washing it. Some of the top car care brands offer some great options for protecting your car's finish. Carnauba wax is a type of wax that is preferred by car enthusiasts because of the natural glow it offers. This wax will also help shield against UV rays and causes water to just run off the surface. Paint sealants offer similar results but the finish shine cannot compete with that of a quality carnauba wax.
Synthetic Polymers
There are also some waxes that are high quality synthetic polymers that can be used as a light polish to remove very slight scratches and can be applied either by hand or with the use of a soft polishing wheel. High tech or new generation waxes are easy-on easy-off and won't leave residue behind which can be a problem with some heavier waxes.
Removing scratches from your Mustang's paint
To take out scratches you will want to look into a good compound. Most scratches are only on the surface or the outermost layer of the paint which is the clear coat. Most of these can be removed or at least reduced, but once a scratch goes through the clear coat and cuts into the paint there is very little you can do to make it disappear. A heavier compound may be considered to get out the tougher scratches, but for minor surface flaws, most polishing compounds will get the job done.
Clay bar usage
If you want to take the extra step to make the surface of your paint as smooth as it was when it was first painted consider a clay bar. A clay bar removes tiny sediments of dirt that get stuck in the paints surface that can take away some of its shine and leave a rough texture. This process is highly recommended before using a buffing or polishing wheel.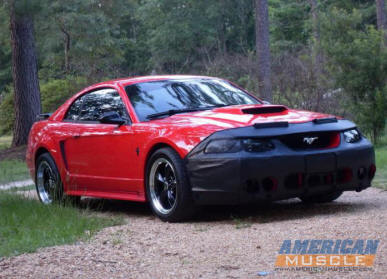 Clear Plastic Coverings
To protect your headlights form bugs and rock chips you can purchase a clear protective film that goes over your existing headlights and looks like it isn't even there. This will also help protect the clear coat that is applied to headlights which may flake over time. The covering is pre-cut and installs within minutes. This is definitely worth the investment to make sure your headlights will be protected for years to come.
Mustang Bumper Bras Are Perfect For The Highway
Bras are a great idea if you are considering taking a trip, whether it is to a car show you've wanted to go to or even just a nice vacation. The highway is a battle zone for the front end of your Mustang with the front bumper taking most of the hits. A bra will protect the front of your ride from the small rocks that are kicked up from the cars in front of you. Although I would not recommend always having a bra installed because they can cause some abrasion over a period of time but they are a great idea for highway driving.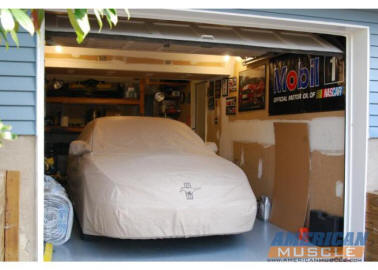 Utilize a Car Cover
You can invest in a car cover to protect your Mustang from elements. Covercraft offers custom-fit car covers that will assure a tight fit around your Mustang, featuring a triple layer of fabric that is designed to prevent dust and moisture from settling on the vehicle. There is also a Touch-less car cover available that is ideal from putting a protective covering over the outside of your Mustang while it is stored inside to prevent dust from settling on your show car.
Keep Your Mustang in Storage
The best way to protect your Mustang's exterior is to store it inside. A garage is the ultimate form of protection. The elements are what cause most of the damage to your Mustang and keeping it inside will prevent this from happening. It will also prevent others from damaging the car such as doors swinging open or rocks that kick up. This will also give you more protection against vandalism and/or theft.
FItment includes: • 1979, 1980, 1981, 1982, 1983, 1984, 1985, 1986, 1987, 1988, 1989, 1990, 1991, 1992, 1993, 1994, 1995, 1996, 1997, 1998, 1999, 2000, 2001, 2002, 2003, 2004, 2005, 2006, 2007, 2008, 2009, 2010, 2011, 2012, 2013, 2014, LX, GT, SVO, Cobra, V6, Mach 1, Bullitt, GT500, Boss Mustangs