How to Reduce Shifter Play & Slop in the 1999-2004 Mustang
As a Mustang fan, there is a lot to like about the New Edge Mustangs. They had great styling, made good power for its time and held up to a lot of abuse. Even with all of the great aspects about these cars, they definitely lacked some of the refinement that the Mustang has gained in later model years. One shortcoming that is easy to address is the stock shifter. Whether you have a 1999 to Early-2001 New Edge model with the T-45 transmission or the Late-2001 to 2004 model with the TR-3650, the stock shifter is imprecise, notchy and had a somewhat awkward positioning. With an aftermarket Mustang shifter, you can easily address all of these issues and the install is so easy; you'll wonder why you waited.
• Upgrading the shifter knob is a quick and easy way to customize your interior

• Short throw shifters reduce time between gear shifts and also increase your feeling of control, that connection between you and your Mustang

• A new shifter gasket is always a good idea when installing your new shifter

• New shifter brackets can be unnecessary on older, SN95 Mustangs because of their direct shift design, while Coyote owners are more likely to be in need of changing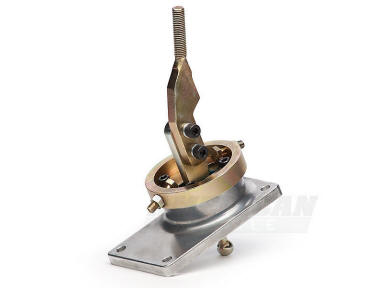 Does installing a short throw shifter in your Mustang make a difference?
Whether you're cruising around town or you're racing down a drag strip, the stock shifter leaves much to be desired. The T-45 shifter is incredibly imprecise and often leaves you hunting for gears. The TR-3650 shifter is easier to place, but its notchiness means that you'll get a crunchy feeling when you shift more often than not. All this isn't helped by the fact that New Edge Mustangs are at least a decade old at this point and parts of the shifter, like the rubber bushings and centering springs, have probably worn down.
A good aftermarket shifter, such as the SR Performance Short Throw Shifter - T-45 or SR Performance Short Throw Shifter - TR-3650, will help with all of these issues. These short throws feature a solid billet aluminum construction that gets rid of the stock rubber bushing on the shifter handle. They also have stronger centering springs that will help place the shifter correctly during hard shifts. Not only that, but they feature adjustable shift stops, which are critical if you have a T-45. The T-45 lacks internal stops, which means that shifting too hard can bend the shift fork and can lead to costly repairs. The TR-3650 does feature internal stops, but the adjustable stops can still be used as extra protection. Finally, if you find the stock shifter position to be uncomfortable, you can check out the Hurst Chrome Billet Plus Shifter T-45, which features a different handle design. Some other shifters also allow for different height settings to better position the shifter handle.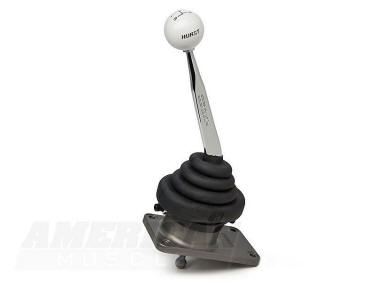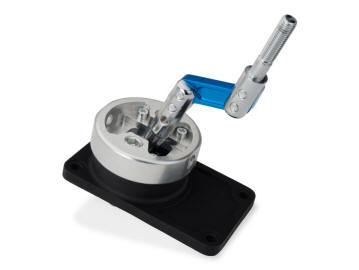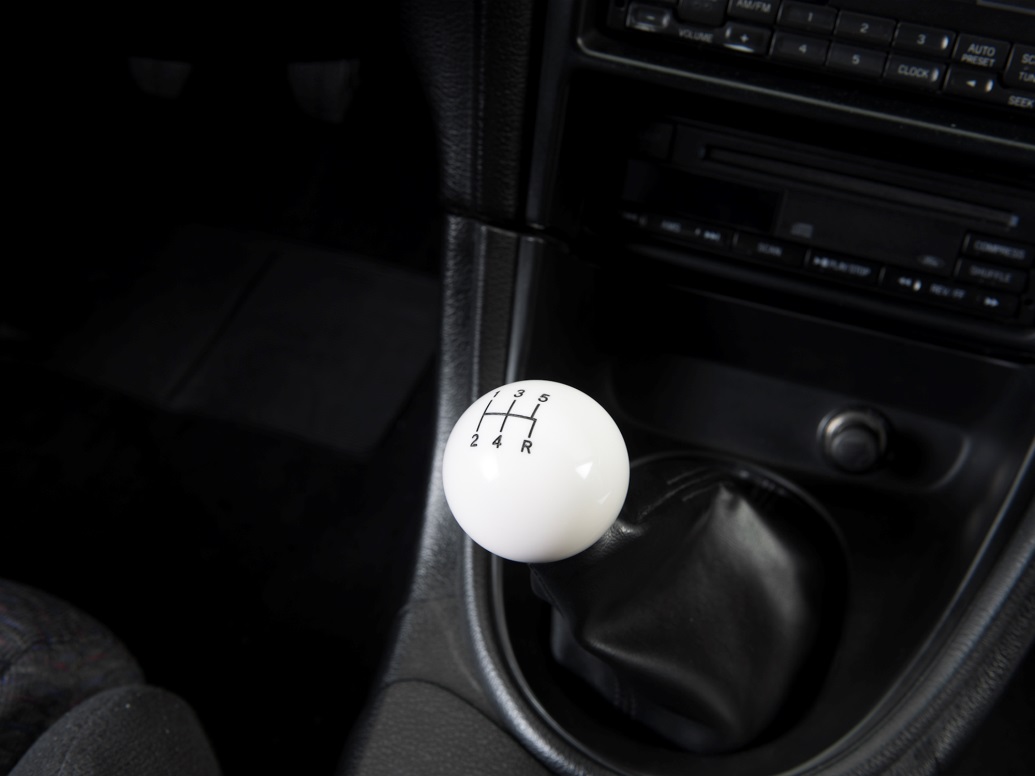 Should I replace my Mustang's shifter knob as well?
Once you install the new shifter, you'll be amazed how much more control you have over your Mustang. Since you're upgrading the shifter, why not replace the ugly stock shift knob that's probably cracking and peeling by now? Since the new shifter is going to be covered up by the shift boot, a new knob is a not only going to be more comfortable, but it's a nice way to show off the new upgrade as well. We carry a large selection of aftermarket shift knobs that are sure to meet all kinds of different tastes.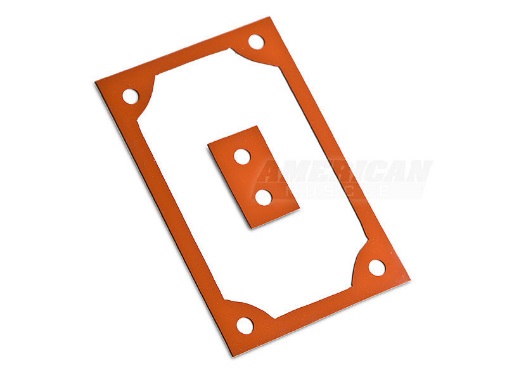 Do I need a new shifter gasket when replacing my Mustang's shifter?
When installing a new shifter on your 1999-2004 Mustang, it's also a great idea to pick up the Shifter Base & Handle Gasket – T-45 & TR3650. This gasket will not only make it faster and cleaner to install the new shifter, it will also help reduce noise and vibration that you would hear and feel in the cabin due to the direct shift design of these transmissions.
What about shifter brackets?
The stock shifters on the New Edge Mustangs could have used some help when they were brand new, but by now, they are most likely used and abused. A new shifter is going to be an inexpensive and easy to install mod that will drastically improve your driving experience. An aftermarket shifter will not only help you shift better, but will help prevent damage to your transmission. Because of the direct shift design of these Mustangs, you don't have to worry about things like shifter brackets like Coyote Mustang owners have to worry about. This not only makes it easier to change the shifter, but it means you'll have less to worry about down the line. If you don't have a short throw shifter installed on your New Edge Mustang, do you and your Mustang a favor and get one.
FItment includes: • 1999, 2000, 2001, 2002, 2003, 2004, GT, V6, Mach 1, Bullitt, Cobra Mustangs