2005-2014 Mustang Rear Gear Overview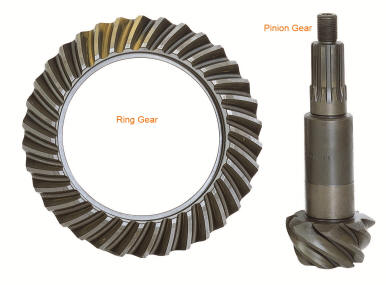 Calculating Mustang Gear Ratios
You will hear the number 8.8 a lot when talking about the size of the rear gear. This is because the size of a stock S-197 rear ring gear is 8.8 inches in diameter. To understand the gear ratio then you just divide the teeth of the ring gear by the pinion gear to get your gear ratio. For example, a ring gear with 41 teeth and a pinion gear with 11 teeth 41/11 is 3.73. A basic rule is the higher your gear ratio, the faster the car will accelerate. The more common method to calculate gear ratio is to count the number of times the rear wheel turns for every revolution of the driveshaft.
This handy gear ratio to RPM chart will show you what your Mustang's estimated RPMs will be when cruising on the highway.
Most rear gears are made of 8620 steel. This steel is ideal for hardening and thus good for gears, axles, and crankshafts. It has good wear resistance and can deal with the abuse Mustang gears tend to endure, especially those used for racing.
When selecting a gear ratio for a Mustang - consider the following:
1. Tire Size

2. Transmission Ratio

3. Final Gear Ratio

4. Engine RPM (aka fuel economy)

Mustang Gear Ratios and Engine RPM
Most guys tend to choose a 3.55, 3.73, or 3.90 for a Mustang that is daily driven. If you are serious about speed, then you might consider the 4.10 or a 4.30. However, the higher the ratio, the faster you will accelerate but it will also result in much higher engine RPMs when cruising on the highway, as well as a sacrifice in your top end speed. This is also a recipe for poor fuel economy. If highway gas mileage is a major concern, it is suggested you compromise with a lower ratio, such as 3.55 or 3.73. However, a higher gear ratio can result in better city MPG. Also note, changing your rear gear will affect your speedometer readings and to correct them you will need a handheld tuner.
Other Gear Related Options For Your Mustang
Some additional options to squeeze every little advantage out of a new gear install are to have the outer ring lightened. This process removes about 1 lb to 2 lbs of rotating weight. Other options include cryogenic treatment for some additional strength and/or micro blue coatings that help in lubrication. You can also get an all-in-one package that includes everything you'll need for installation and speedometer recalibration. Expect a major increase in power and acceleration with one of these tuner/gear combos!
Mustang Gear Installation
It is usually a good idea to have your new rear gears installed professionally. Setting up the backlash on the pinion gear can be tedious and if you miss then your gear is going to making a howl or whining noise that gets louder with speed and lasts throughout the life of your gears.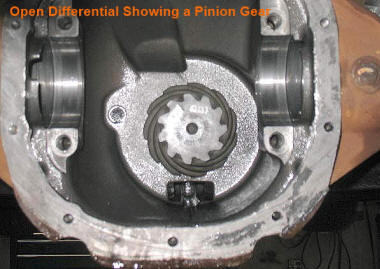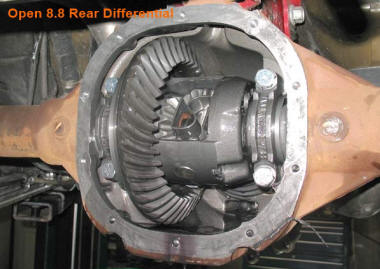 The Mustang rear gear overview article provides additional information about rear gears and ratios.
FItment includes: • 2005, 2006, 2007, 2008, 2009, 2010, 2011, 2012, 2013, 2014, GT, V6, Bullitt, GT500, Boss Mustangs