How to Identify Your Mustang's Water Pump Pulley
You should visually identify which pulley/pump you have before ordering.
The old water pump pulley had a convex or "bowed-out" face, the new design has a concave or pressed in face. There is no exact changeover date for the pump and pulley. It is important to visually inspect your car to see which design you have. Supposedly the changeover occurred in January of 2001, but we have seen cars with identical January build dates and different water pumps and pulleys. We have also seen the old style pulley use in a few 2001 model Mustangs, so be sure to check your Mustang's water pump before ordering.
Refer to the pictures below to see which pulley design you have in your Mustang and the right part number for your application.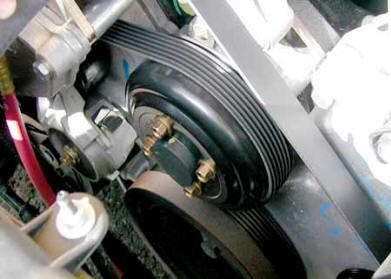 This is the 1996 to mid-2001 (early style) pulley.
Note how the face is bowed outward.
This is the late style pulley - used from mid-2001 thru 2004.
Note how the face is depressed inward.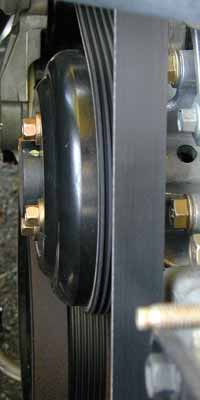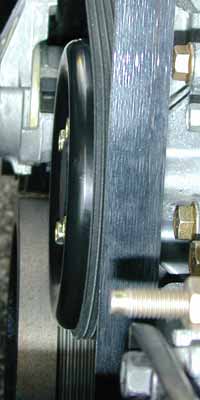 FItment includes: • 1994, 1995, 1996, 1997, 1998, 1999, 2000, 2001, 2002, 2003, 2004, GT, V6, Mach 1, Bullitt, Cobra Mustangs