Choosing Between Tune Required & no Tune Mustang Cold Air Intakes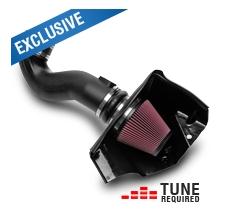 Cold Air Intakes have always been a great way to boost power in a Mustang. However if you've shopped around, you might have noticed that many 2005+ Cold Air Intakes (CAI) require that you also get a custom tune. Have you wondered if it's worth spending the extra dough for a tuner and an intake? The simple answer is, yes it's worth it! The stock intake on the 2005 and up Mustang is restrictive and upgrading to a tune required intake improves airflow significantly. Getting a custom Bama tune will not only ensure that you get maximum horsepower from the intake, but it will make sure you do so without sacrificing the reliability or longevity of your engine. Even if you have an intake that doesn't require a tune, a Bama tune can still unlock extra power from your setup.
Why go with a Bama Performance Mustang tuner?
The reason these intakes require a tune is due to the larger diameter tubing compared to stock, which allows your engine to take in more air and create more power. Without a custom tune telling the computer how to handle the extra air, you can end up with the engine running in a lean condition, which can quickly lead to severe engine failure.
Our Bama Team Dyno tests all of our cold air Intakes to provide a custom tune that will program the computer to take full advantage of the extra airflow, all while maintaining smooth reliable performance. Getting a Bama tuner also means that you'll get Free Tunes for Life! Whenever you upgrade your Mustang, just let us know and we'll create a new custom tune so that you can get the most out of your set up.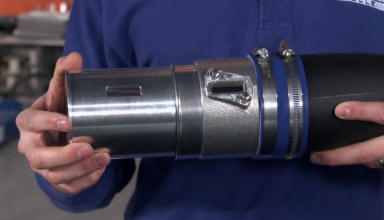 What if my Mustang already has a no tune required intake?
Many no tune required intakes can be converted to a larger, tune required intake by taking out an inlet restrictor. If you have one of these inserts, it will take you 5 minutes to convert your set up to take full advantage of a custom tune. Even if you don't have a removable insert, getting a tuner will allow you to get the maximum gain from your application.
Tune Required Intake Benefits:
• Lower cost than intakes with removable inserts
• Much more power when combined with a tuner
• Louder intake sound
FItment includes: • 2005, 2006, 2007, 2008, 2009, 2010, 2011, 2012, 2013, 2014, GT, V6, Bullitt, GT500, Boss Mustangs