All About Ford Mustang Body Kits - Botox for Your 2005-2009 Mustang
The easiest and most dramatic way to personalize your 2005-2009 S197 Mustang to set it apart from the herd of factory look-a-likes is with a body kit. That's not to say there's something wrong with the stock flavor of the S197 Mustang, because there's not. The lines of the car are beautiful just as they are, but a full body kit can really transform the appearance of any daily commuter into an award winning custom show car and let you create something that is uniquely yours.
2005-2009 Mustang Body Kits
• Front and rear fascia can be attached or completely replaced

• Style should be the most important selling point, with price a close second

• Use all available resources to find the best auto-body shop around

• In addition to a new body kit, altering the hood, rear spoiler, and wheels can add style to your Mustang
What are the different types of Mustang body kits?
There are two basic styles of body kits: those that attach to your existing factory front and rear fascia to update the appearance of your car and those that completely replace the front and rear fascia to dramatically change the entire appearance of your Mustang for a truly custom look. Please note that Mustang body kits which completely replace the factory fascia's will tend to be at a higher price point then those that simply attach to the existing stock bumper covers.
What body kit styles are available for the 2005-2009 Mustang?
There is no shortage of choices when it comes to 2005-2009 Mustang body kits. Do you want to go for old school Eleanor styling? How about a race track inspired Roush Performance kit? Or even emulate the big snake herself with a Shelby GT500 conversion. These are all great choices, but one thing to should keep in mind when making your decision is your Mustang's ride height and the roads it will be driven on. You don't want the first speed bump you encounter to destroy all your hard work.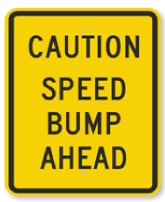 2005-2009 Mustang Body Kits - What to look for
When shopping for a body kit for your S197 Mustang, "Style" is the most important selling point followed closely by price. You want to buy a kit that is comfortably in your price range without breaking the bank. You will need to remember to factor in the cost of paint and labor into your budget. Most kits will require some minor tweaking and prep before painting, but labor cost can quickly escalate especially on "less expensive" kits that will need a lot more attention to be perfect. So when purchasing a body kit, you will want to consider well know brand names like 3D Carbon, Cervini's, Roush Performance and Saleen for excellent quality products that require little to no prep work before being painted, which will save you money in the end.
How to get your body kit installed properly
When having any body work or paint work done to your Mustang, whether it's an accident repair or installing a brand new tricked out body kit, always work with a reputable shop. Ask around - ask your friends, family and co-workers. Even do an internet search to find a shop in your area that is on the "up and up" because if you're quoted a price that sounds too good to be true, it probably is just that.
Optional Add-ons
There's still a whole host of optional add-ons to help further personalize your 2005-2009 Mustang's new body kit. A number of people just don't stop with a body kit; they will also change out the factory hood, rear spoiler and wheels for something more in line with their new found style. The great thing about Mustangs and the aftermarket is that there's an endless combination of choices to make your Mustang truly your own.
FItment includes: • 2005, 2006, 2007, 2008, 2009, GT, V6, Bullitt, GT500, Boss Mustangs