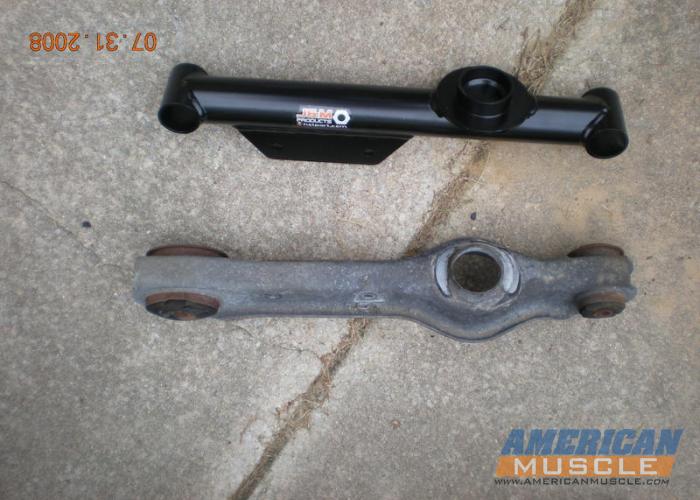 What Purpose do Lower Control Arms Serve on 1994-2004 Mustangs?
The lower control arm (aka LCA) connects the rear axle to the chassis of and support the up and down movement of the axle and is also where the rear spring is mounted. The factory design of the lower control is far from superior which was why Ford added quad shocks to the rear axle because the stock lower control arms offer a little more lateral movement of the rear than we would like. Is there way to solve this? Yes! Think of investing in an aftermarket set of lower control arms.
Should I Replace my Mustang's Lower Control Arms?
An aftermarket set of lower control arms is recommended for all 1994-2004 Mustangs, even if you strictly daily drive you Mustang and especially if it sees the track every other weekend. Aftermarket LCAs greatly improve your ability to launch the car and provide added grip when stabbing the gas. They give you better traction, faster times off the line, and less wheel hop while also improving your SN95ís cornering ability by adjusting the geometry of the carís rear end. Itís not that stock control arms donít work well, they do. They were just build too weak to handle the load bearing forces put on them, especially by a performance-minded driver.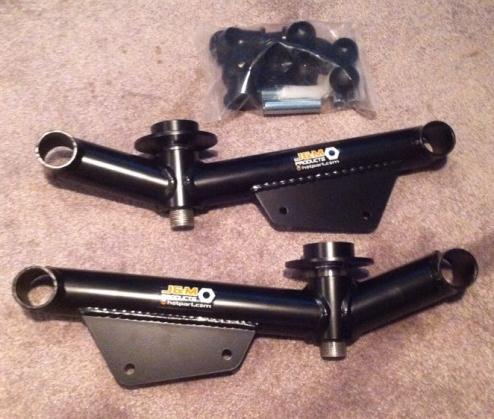 Aftermarket Lower Control Arms
All aftermarket models are either made up of a tubular design or a rectangular boxed steel construction. Both of these are a significant improvement over factory. Depending on what you use your vehicle for would determine which bushing setup you should get.
Polyurethane bushings are ideal for street and occasional drag strip use but if you truly want a rock solid lower control arm than I would suggest something with a spherical bearing on the axle side. While this will further improve your launching abilities it will also made the ride quality a little stiffer than a poly bushing would.
A couple of products also offer an adjustable spring perch. This allows you to adjust the ride height in the rear of the car with ease. It allows you to lower the rear of the car up to 1 inch or raise it by 2 inches. Having this adjustable lets you further fine tune your suspension for perfect launches and will even allow you to fit in a taller tire for certain applications.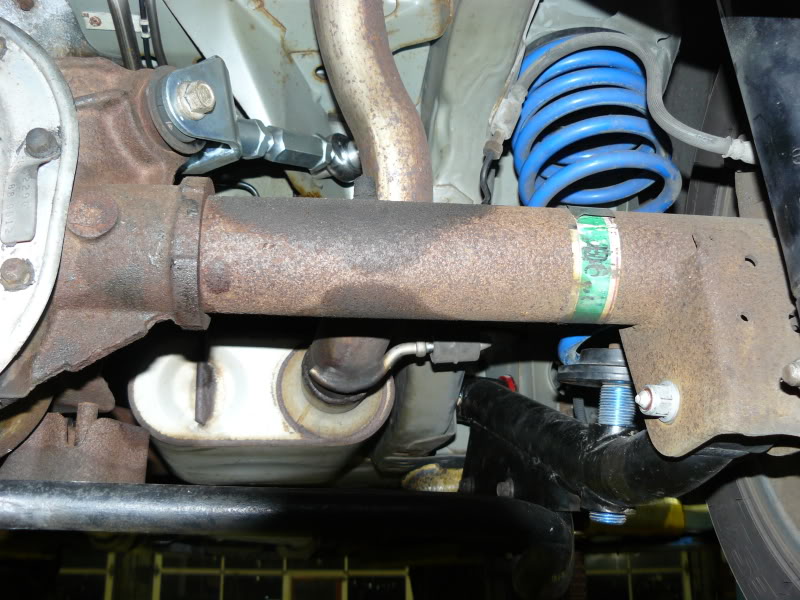 Your Mustang & Your Budget
There are control arm kits for the 1994-2004 Mustang that include both lower and upper control. Some of these kits are extremely affordable and start at only $169. Lower control arms are mainly sold separate from upper control arms and range from $160 to $380 depending on the design. There are a few things that affect the price of an LCA. The overall quality of the design, which type of bushings it uses, and whether or not the control arm is adjustable or not all affect what it sells for so decide which style or design would be best for your application.
Installation Information
When you order your lower control arms they will come with everything needed to install them so no other parts of pieces will be required for you to purchase in order to complete the installation. While the job calls for 3 hours, the procedure is not too difficult but I would recommend you to have a mechanic or someone with decent knowledge of the part install it for you. Changing any part that affects the spring can be extremely dangerous if it is not done properly.