Guide to Modifying Your 2011-2014 V6 Mustang's Exhaust
Consider 2 Factors: Your Mustang's Sound & Performance
Are you going for a more enjoyable sound alone, or for sound and a jump in performance? This is a preliminary choice you must make before diving into modding pieces of your Mustang's exhaust, as there are several parts that make up your Mustang's exhaust system. Each part of this system can usually be replaced individually and each part of the exhaust system also holds unique sound and performance characteristics.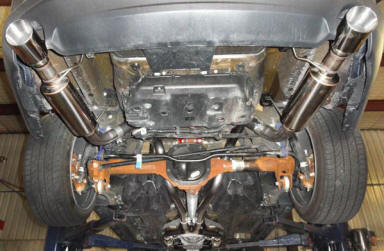 Mustang Dual Flow System Components
Axleback
The dual flow exhaust system on 3.7L Mustangs is comprised of five parts. First from the rear you have the mufflers, commonly referred to the axleback portion because they attach to the pipes near the rear axle. The mufflers are responsible for the vast majority of the sound changes over the stock exhaust system and should be the first component you replace if achieving a better sound is your ultimate goal.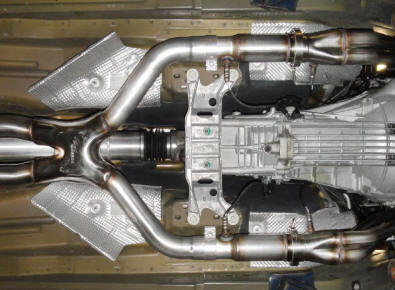 Exhaust Mid-Pipes
Next is the mid-pipe on your V6 Mustang. These are the least remarkable part of the system. Attached from there is the X-pipe. The X-pipe is the only crossover between the two sides of the exhaust system. You can also choose an H-shaped mid-pipe that will yield similar gains to an X-pipe but produce a different sound. Without going into much detail on the various types of mid-pipes, it is valuable to note that they will also help with performance.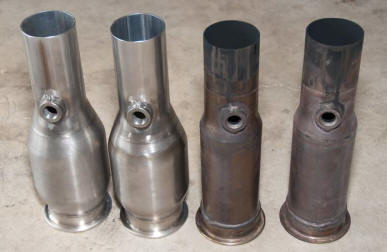 Your Mustang's Catalytic Converters
Then you have a choice of catalytic converters or straight-through pipes. Many people choose the cats for street driven Mustangs. This way, you can still pass emissions tests and also be street legal. The last section of the exhaust system are the headers.
Exhaust Sound
If you are primarily interested in a louder sound then your journey is just starting. A good place to start is by searching different exhaust combos and listening to exhaust sound clips provided on each page. You can also try to find other 3.7L Mustangs at car shows, and Mustang club meets. This can take a bit of time to research properly. Some systems are very loud and some are milder, yet may have a noticeable highway drone.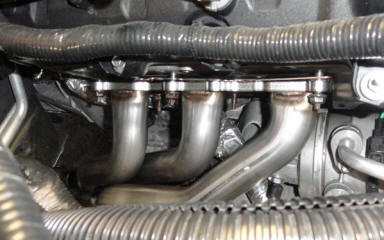 Headers
If you are a bit more concerned with your horsepower gains then understand that the greatest HP gains will come from the headers. The x-pipe and mufflers are only good for 5-10 HP at most on the 3.7L Mustangs. A full exhaust system on a naturally aspirated 3.7L Mustang will yield around 15-20 rear wheel HP while on a forced induction application those number would be around 20 to 30 rear wheel HP.
Can I Install These Exhaust Parts on my Mustang?
Most manufactures make the individual components bolt directly to the factory system units. Some make the full exhaust system larger all the way through so it will not choke down at the connection points. All of the exhaust components are fairly easy to install. While it would be good to have a lift some people have put them on in their garage. Whatever direction you choose, installing a more free flowing exhaust system on your Mustang will only put a smile on your face and power to the wheels.
FItment includes: • 2010, 2011, 2012, 2013, 2014, GT, V6, GT500, Boss Mustangs