You will see how the metal piece (hanger) that is in the rubber has a cone shape at the end. You will need to cut this to be able to get it out from the rubber.
First slide the hanger so that you have room in between the tip and the rubber to make the cut.
Now you will need to use a dremel with a multipurpose cutting blade or other cutting device to cut the tip of the cone off. (If using the dremel make sure to buy at least 15 blade because you might break a few) Unless you have a lift I don'trecommend cutting from under the car. Taking off the wheel is much safer because if you break a blade it won't go flying at your head.
Once you cut the first tip off spray some WD-40 on both sides of the rubber to make it easier to slip out the metal hanger that you just cut the tip off of.
Now move on to the other hangers and repeat.
Note:the one hanger that is further back will be easy to cut, but the one closer to the front of the car which is located further in towards the center of the car and behind the suspension is a little more difficult to access. To cut this one I put my hands on either side of the springs and was still able to maintain a firm grip on the dremel tool.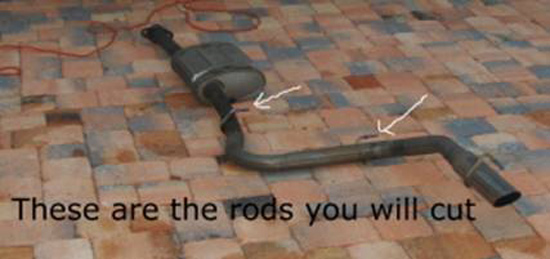 This is the old exhaust which has already been taken out.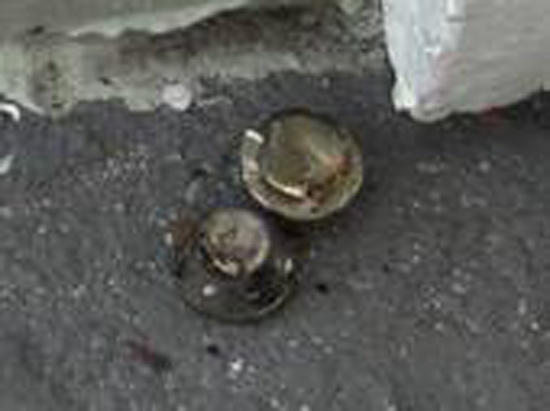 These are two of the cones (tips) that I cut off. You can see the top (left) and the inside where I cut (right)