Does My Fox Body Water Pump Need Replacing?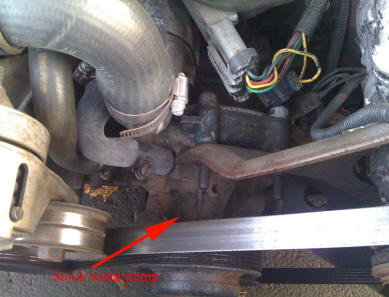 Although the stock pumps are typically quite reliable and durable, eventually they will wear out and fail. There are two reasons to replace a water pump; 1) because it has already failed or; 2) it will soon fail. If reason #1 takes place, it will be pretty obvious. Expect the engine to run hot and there will be little to no coolant flowing through the upper radiator hose. Regarding #2, you may be thinking "how do I know if it's going to fail soon?" If you are indeed thinking this, you're in luck. There are two very simple checks that will verify the health of your water pump.
1. With the hood open, reach down and see if there is any play within the water pump pulley shaft. If there is some wobble, that water pump is on its way out and will need to be replaced.
2. The second verification method requires a little more elbow grease. Grab a flashlight and crawl under the car (or put on a lift, jackstands, ramps etc) and look up at the bottom of the water pump. The stock Ford water pumps have a factory weep hole at the bottom of them. Their purpose is to indicate pump health (a neat idea to incorporate, if you ask me. Makes maintenance pretty easy, no guessing). If you see traces of coolant (like stains) or coolant outright dripping out, it means the seals within the pump are worn and the pump ought to be replaced. Check below for a picture.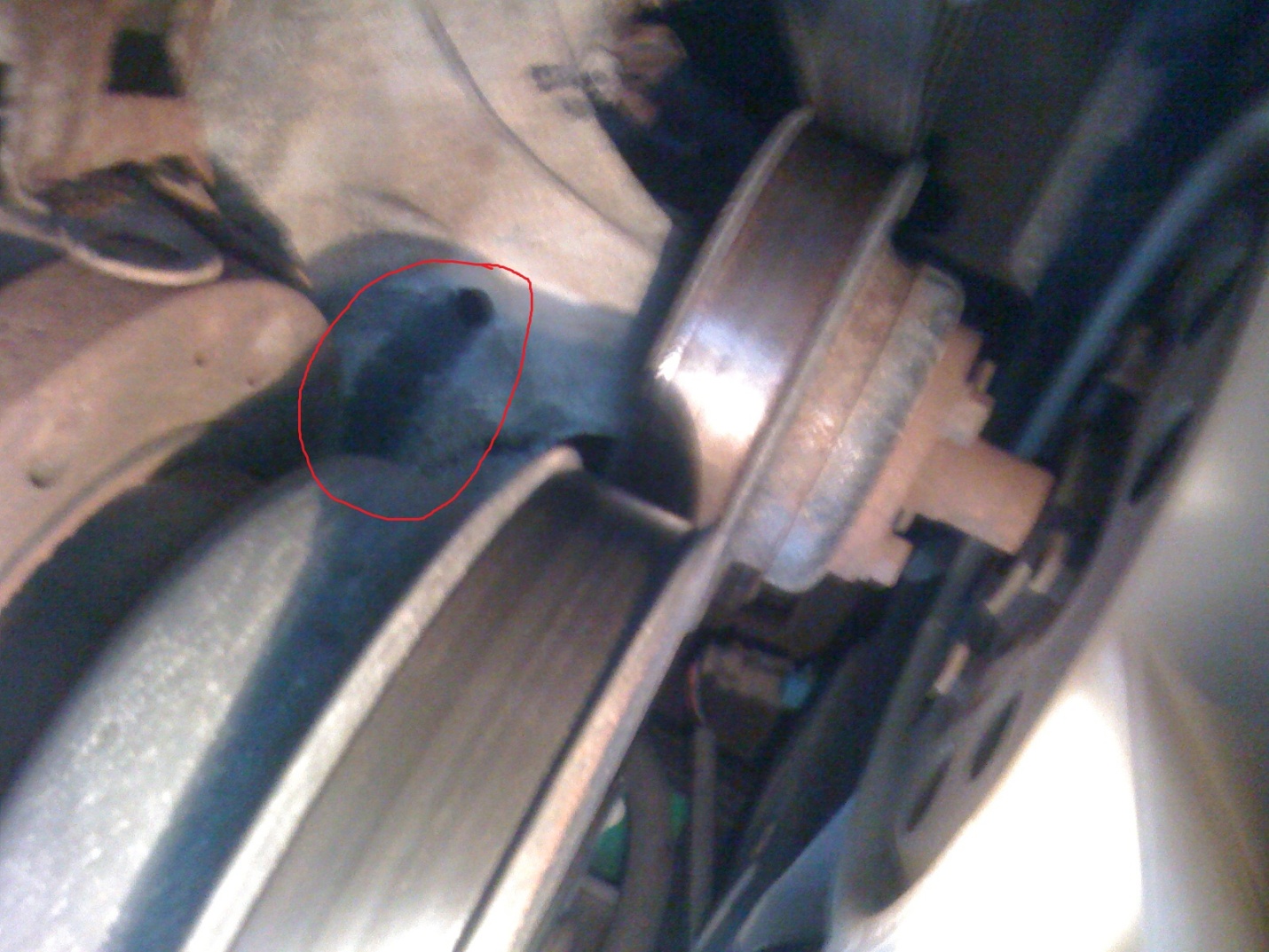 So, if the pump either has any wobble in the shaft or coolant leaking out of the bottom weep hole, it is time for a new pump. If neither of these symptoms are exhibited, no worries, the pump is still good to go.
In the event that the pump does need to replaced, what should you pick? There are many different choices out there, so let's quickly examine the options.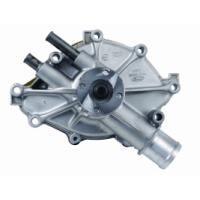 Fox Mustang Water Pump Replacement Options
For the most part, a stock quality replacement from the likes of Ford Racing will be all you need. They are a direct no-hassle fit and are more than capable of cooling a street driven 5.0 operating up to 6000 RPM. Just make sure to confirm that the replacement pump is a reverse-rotation pump, meaning that it spins in a counter-clockwise direction.
For a larger or more powerful motor, perhaps consider choosing a high-flow water pump. They too are a direct-fit, however they are typically constructed with a heavy-duty roller bearing and pilot shaft to pump a larger volume of coolant and are more durable at higher RPM's, making them a better choice to cool a larger motor or high-revving motor. The Edelbrock Victor series hi-flow pump is a popular choice amongst enthusiasts whom require something a little more sinister than a stock pump.
Cooling Off Your Mustang The Right Way
As explained above, the most common reason to replace your water pump is simply because the old one is worn out and has or will fail (another reason is because you're building a fire-breathing Camaro eating monster!). Checking the pilot shaft for play and the bottom weep hole for coolant traces will give you an excellent idea as to the condition of your pump. If it is time for a new one, fear not. Removal and installation is relatively painless (except you may invariably get a bit wet) and can be done with a basic set of tools and a few hours work. For a part that certainly plays an integral role in the operation of the motor, Ford did a great job making any water pump maintenance a straight-forward job!
FItment includes: • 1979, 1980, 1981, 1982, 1983, 1984, 1985, 1986, 1987, 1988, 1989, 1990, 1991, 1992, 1993, LX, GT, SVO, Cobra Mustangs