Automatic vs. Manual Transmission Fox Body - Which is Better?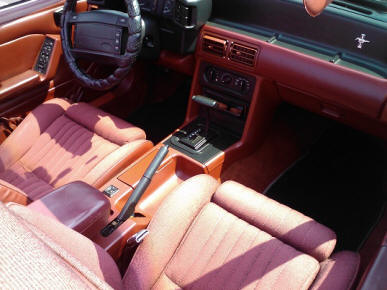 What are the pros and cons of an automatic Fox Body?
*Now-a-days, automatic transmissions are commonly found in most vehicles, even many sports and muscle cars like the Mustang. This is probably due to the fact the most daily drivers are multi tasking while driving or are simply looking for an easier, hassle-free commute. Shifting with their spare hand and not being able to rest the left foot all the time just simply is not an option for some. Other than convenience, automatic transmissions take away the doubt of "missing a gear" or shifting at an incorrect time. Without having to worry about such things there is usually no need to replace things such as clutches or any other mechanical linkages found commonly being replaced within the manual transmission world.
Are automatic Fox Body transmissions better than manual?
What about driving my Mustang like a Mustang? Stock automatic transmissions in Foxbody Mustangs only allow you a drive in gears 1, 2 and an over drive—there isn't much else you can do with changing your gear other then pushing the pedal to the floor. Often to some people's surprise, there are many drivers that prefer to drag race with automatic transmissions because, as we discussed earlier, the probability of missing a shift has been eliminated and with a tuned car, you will be shifting as your Mustang peaks in performance, resulting in perfect shifts and more consistent times.
What is a hammer or ratchet shifter and how does it work?
To take a step in a different direction and replace your Fox Body's stock shifter, many automatic drivers switch to what is called a hammer or ratchet shifter. These allow the driver to take as much control as possible with an automatic transmission using all of the available gear options by simply ratcheting through the drive options, essentially manually shifting the car between gears, but without the need for a cutch pedal. Ratchet style shifters are a safe, reliable way to get the manual feel while retaining some of the benefits that come with an automatic Mustang.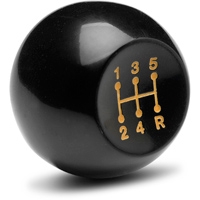 What are the pros and cons of an automatic Fox Body?
When it comes to the driver being in tune with their car, a manual transmission cannot be beat. Manual transmissions allow for gear changes to be made solely at the driver's discretion, for good or ill. A manual transmission utilizes more of an engine's power than an automatic transmission as less power is lost throughout the drivetrain, resulting in slightly more power making it from your motor's crank to the wheels.
Manual transmissions—if driven and shifted according to the owner's manual—can increase MPG fuel consumption over what would be seen with an automatic transmission. This is mainly due to user controlled transmission shifts and greater control over engine RPM.
Are there more performance upgrades for manual or automatic Fox Body transmissions?
When it comes to performance upgrades, the list goes on a bit longer than an automatic transmission, such as different stages of clutch upgrades and also personal preferences on shifting setups. Keep in mind the manual transmission are only beneficial if shits are performed without error and at the car's peak performance points. Not only will error-free shifting allow your car to perform better, it will also save you money on costly transmission replacement parts that wear quickly if not driven correctly.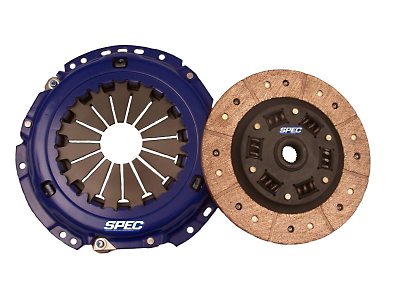 So which is better overall, manual or automatic transmission Fox Bodys?
Just like many performance options for the Fox Body or any other Mustang, the final choice comes down simply to personal preference. The pro and cons need to be weighed and it's up to the future driver to decide which is more suitable to his/her desires for the car. No matter what choice you make, both manual and automatic Fox Body Mustangs have a huge backing of performance parts to help you customize your ride.
FItment includes: • 1979, 1980, 1981, 1982, 1983, 1984, 1985, 1986, 1987, 1988, 1989, 1990, 1991, 1992, 1993, LX, GT, SVO, Cobra Mustangs