What Mustang is better, a coupe or a convertible?
One question that comes up from time-to-time in the Mustang world is of which is better to own, a ragtop or a hardtop? As there are many positives points and drawbacks for each—not just including style but also performance—it can boil down simply to personal preference. Whether you like to take advantage of those summer days of driving in the winter or a reliable stable hard top, the decision rests with you. Let's take a look at the pros and cons of each and help guide you to a decision that fits your desires.
Mustang Coupe vs. Convertible
• Convertible Pros—Control of your driving atmosphere by being able to decide if you want your roof up or down

• Convertible Cons—Lacks the structural integrity of a hard top

• Coupe Pros—Tighter seals and less modifications to become race-ready

• Coupe Cons—No option available to open or close the roof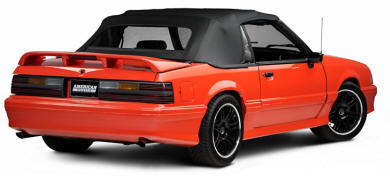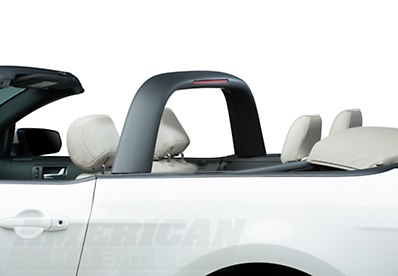 What benefits does a convertible Mustang offer?
Let's take a look at some of the benefits of having a convertible Mustang. Obviously, you can't beat driving with the ragtop down on those beautiful summer days—it just seems to add an additional level of quality and enjoyment to driving. Having the option of putting your convertible top up or down really lets you control your driving atmosphere. One nice and often overlooked feature to a convertible Mustang comes when working on the car during the hot summer days. Rather than being cramped and sweaty while working under a hot hard top covered interior, you can pop the top and enjoy the sun while you work on your ride.
What are the cons to choosing a convertible Mustang over a Coupe?
Now let's take a look at the drawbacks. Convertibles lack the structural integrity that a hard top has which is why sub frame connectors are one of the first modifications recommended. The construction of the cast aluminum frame is susceptible to cracking under hard loads and pressure and thus the added support from aftermarket bracing is needed. In addition, and in the worst case scenario, if a convertible should roll over the lightweight frame offers no protection like the steel frame of a hard top. This is why if you plan on taking your convertible Mustang to the track a 13.99 or quicker time in a vert without 5-point roll cage is not legal. Once these few upgrades to reinforce the frame are completed and you drop a couple hundred pounds from your Mustang, your convertible will equally be competing with a coupe down the track.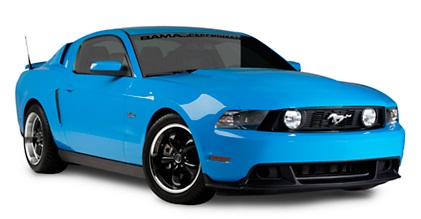 What are the pros of choosing a coupe?
The year round Mustang driver will most likely choose the hard top for its tight seals and leak proof reliability (no one likes freezing in the colder winter months). When it comes to building a racing or autocross car, a coupe is your better bet. Yes, both models can be made into competing drag cars but the coupe may require a little less to do so (overcoming the weight difference and additional NHRA requirements). The steel frame roof in the coupe offers maximum protection from possible roll over in addition to strengthening the body preventing any body roll on high horsepower/torque Mustangs. A coupe will require less initial structural support than its convertible counterpart.
What are the drawbacks of choosing a Mustang coupe over a convertible?
Some drawbacks to the Mustang coupe are obviously that you don't have the option to open the roof on a hot day and enjoy your surroundings to the fullest. Although a coupe owner shouldn't be concerned with performance in mind as a convertible driver will soon have to add that additional weight for structural upgrades. When it comes down to performance, stock for stock coups will definitely have the performance advantage from the factory with a stock setup.
Making a Choice Between Buying a Convertible or Coupe
When it comes to making a choice between the two, it's important to take all of the above factors into consideration with an open mind towards upgrades and modifications. No doubt, you the driver should be making a choice that offers the most enjoyment from your Mustang—that's what it's really all about.
FItment includes: • 1979, 1980, 1981, 1982, 1983, 1984, 1985, 1986, 1987, 1988, 1989, 1990, 1991, 1992, 1993, 1994, 1995, 1996, 1997, 1998, 1999, 2000, 2001, 2002, 2003, 2004, 2005, 2006, 2007, 2008, 2009, 2010, 2011, 2012, 2013, 2014, LX, GT, SVO, Cobra, V6, Mach 1, Bullitt, GT500, Boss Mustangs