Top 5 Mustang Suspension Modifications
When it comes to putting all the power your Mustang's engine is producing to the ground, a proper suspension is key. Whether you're a high-speed track racer, a drag racer, or have a daily driven Mustang, upgrading your stock suspension is vital to enjoying the power your Mustang is producing. Every part in a suspension system complements one another and upgrading multiple pieces will produce better results per part than any single component could on its own. When an aftermarket suspension system is installed correctly, your Mustang can perform like you couldn't imagine, both in terms of smooth ride and where it matters the most—at the track.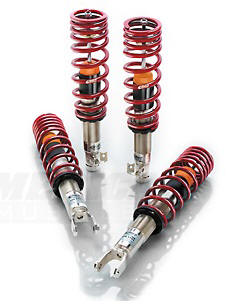 1. Mustang Lowering Springs
Lowering springs are one of the most popular suspension upgrades/modifications from Fox Body owners to the newest model Mustangs. This component takes the bruit of the impact when going down the road through compressions and extensions, which affect the force you feel in the driver's seat as you cruise down the road or track. Springs also support the weight of the car, but allow movement under load in order to smooth the ride. The force they require to compress is proportional to the distance they are compressed.
Depending on where you will be driving and personal preference, the type of spring you'll want to choose can vary greatly. First, you should decide if you want to replace just the springs, or make the jump to coil overs which are basically springs that house a shock making an all in one setup. When selecting your spring setup take these few things into consideration. Do you want to lower your car, and how much? Do you want a very stiff suspension, possibly for track-only use?
Stiff springs will allow for less roll, but will not take bumps and road imperfections as comfortably. For a daily or street use Mustang, you may want to consider a slightly looser suspension to tackle all those potholes. Yes, you can select a stiff suspension for street use but your ride will be rougher than if you had chosen a looser setup.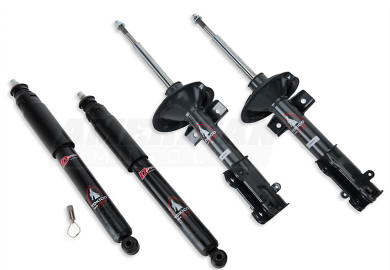 2. Shocks and Struts
The next component that pretty much goes hand and hand with springs is a component that retracts and extends in order to reduce shock and vibration while keeping your wheels on the road. Shocks and struts typically use compressible oil and nitrogen gas inside the tube housing which compresses upon impact. Without a properly working shock system your Mustang would hop down the road uncontrollably after a few small bumps. When choosing shocks and struts, just like springs, a few things need to be put into consideration.
If you decide to go with coil overs, you will be knocking springs, shocks and struts out at once. Many drivers prefer coil overs but again this depends on your personal preference. Most coil overs allow for my precise tuning of your suspension system, which is why many serious performance drivers recommend them. When choosing the right struts and or shocks for your Mustang, be sure to check with the manufacture of the shock and strut for proper fitment on your Mustang. Shocks and struts can come as an adjustable setup, which results in lowering or raising your vehicle to the level with the most performance benefits. Also certain shocks and struts are built for certain weights, so be sure to refer to the properly weighted designs. When considering a suspension upgrade shocks and struts should be at the top of your list.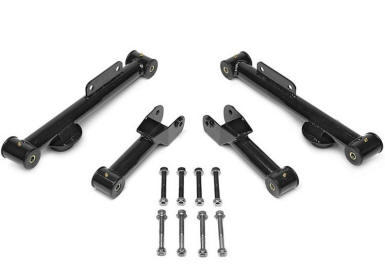 3. Mustang Rear Control Arms
Upgrading your rear control arms is a great way to prevent the wheel hop that is associated with Mustangs at launch, from a stop or slow roll. When it comes to making sure you get all the power you have to the wheels, aftermarket control arms are a great upgrade that doesn't cost much and is easy to install.
In addition to quicker launches, control arms also offer better stopping performance by keeping your tires on the road rather than hopping to a stop. Stock control arms were not designed to withstand hard launches and performance uses let alone the huge power upgrades that many Mustang enthusiasts perform. They are often constructed of U-shaped bent steel that can flex under pressure such as accelerating from a stop. Upgraded control arms often come in cylindrical or box shaped reinforced steel with polyurethane bushings maximizing smoothness while not sacrificing strength. Some control arms even offer a greasing point to ensure constant lubrication.
Depending on if you are going to be driving on a track, the street or both, there are a few choices when it comes to control arms. Some offer fixed lengths and some offer the ability to change the length. The length can affect your ride height in addition to effecting your other suspension upgrades and modifications.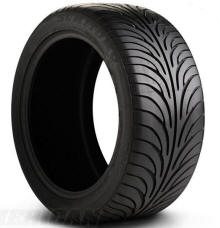 4. Performance Tires for your Mustang
You could have every other suspension mod in the world but if your tires are not performing correctly or are not properly being used for your type of driving, you're wasting time and money. Tires are where it all starts in the suspension world, every little bump, rock, raindrop and ice spot affects the way you drive. Your Mustang's tires come into contact will all of these factors and are the #1 component when it comes to grip. Tires should be selected according to your driving conditions including locations, weather, and the type of driving you plan on doing. When choosing the right tire, be sure that they fit within your dimensions as your other suspension modifications might limit the area in which you have for tires.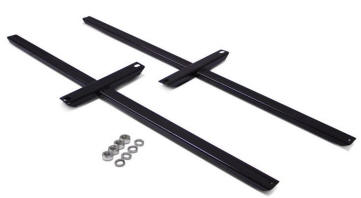 5. Subframe Connectors
One of the first modifications that should be done to any uni-body Mustang is a good set of full-length weld in subframe connectors. These reduce any flex in the body of you ride by connecting the entire frame of the car together. Without these, flex will begin to take place—especially with cars that have great amounts of torque and horsepower—and twist your Mustang's frame. This is why on certain high powered Mustangs you'll notice the doors do not line up correctly and can sag when opening and closing. In order to save on costly repairs later on these should be on your priority list if not already.
What are the differences between subframe connectors?
Not all sub frame connectors are the same, but most carry a couple of similar characteristics. Both a box steel and round steel construction offer a rigid flex free design. Many models offer a bolt-in point which attaches under the front seats connecting the driver
more into the body of the car. By reducing body flex, you will help eliminate the loss of horsepower caused by flex when under load. If your car flexes under acceleration, not every pound of torque is traveling through your drive train but is instead lost through the twist and flex of your body. Subframe connectors are easy to install with a small amount of welding required and is recommended (for weld-in connectors) for any Mustang owner.
FItment includes: • 1979, 1980, 1981, 1982, 1983, 1984, 1985, 1986, 1987, 1988, 1989, 1990, 1991, 1992, 1993, 1994, 1995, 1996, 1997, 1998, 1999, 2000, 2001, 2002, 2003, 2004, 2005, 2006, 2007, 2008, 2009, 2010, 2011, 2012, 2013, 2014, LX, GT, SVO, Cobra, V6, Mach 1, Bullitt, GT500, Boss Mustangs